HMV – Just when will Simon Fox put his hand in his pocket?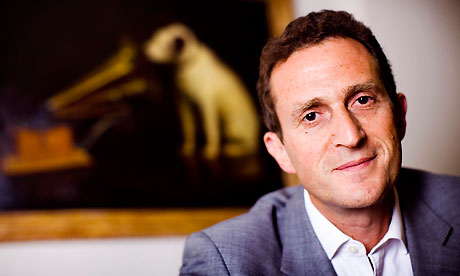 Yesterdays RNS put out by Simon Fox stating that the company would produce a pre tax profit of "at least" £10m for 2013 (and catching pretty much all analysts who still cover HMV out – the majority predicting losses of upto £10m through 2013) was interesting. If I had a pound every time Mr Fox had attempted to 'spin' a bull/recovery story for HMV over the last 24 months then I'd be a very rich man indeed…!
I think it is high time that Mr Fox and his fellow richly rewarded board members who have presided over such a catastrophic destruction of the business finally put their hands in their well padded pockets and illustrated to his long suffering shareholder base just how much he believes in his own estimates for 2013. Readers who are shareholders might want to pose that question direct to him themselves.
Some quick 'back of envelope' calculations, and with a simple assumption that the profit estimate for 2013 included the likely sale proceeds from the Live Division (a price band of £45 – 70m is widely accepted), puts the shares on less than 2 times next years earnings IF HMV hits the profit estimate. This excludes any upturn in LFL's and, given that these are still declining, then although it is hard to hold out any hope for a turnaround, such is the operational leverage in the business that any positivity here would quickly translate into profit.
If HMV manages to sell Live for the upper end of the valuation range (the company not being in the position of being a distressed and effective bank forced seller as they were last year with the Waterstone's sale) and taking into account the new supplier credit terms then the net debt figure could be back towards £80m by the end of 2012. As a slimmed down entity and benefitting from the closure of many Game stores then an enterprising operater like OpCapita (the buyer of Game from the administrators) may be tempted to slide the rule over HMV again and depose mr Fox and his merry men.
The chart continues to look interesting and is typical of many stocks in the early stages of recovery. Yesterday's wider market shake-out was perhaps not an accurate reflection of how this HMV news should have been received. Any move over 5p would be a decisive break of a flag formation that has been in the making over the last 3 months. We will watch closely how this unfolds.
Click here to read our story from our March edition where we postulated if HMV could be a potential retail sector 'carnage' phoenix and rise from the ashes – http://issuu.com/spreadbetmagazine/docs/spreadbet-magazine-v2capspreads
---